Scroll Down
Scroll Down
Scroll Down
Scroll Down
2020
A boutique store exclusively for men's wear, Maniverse was a fresh & sophisticated brand looking to be the new destination for the fashion conscious. Creating a new market in the city with their international men's wear and Indo-fusion wear, a sophisticated visual identity was desired.
Maniverse was an interesting wordplay connecting man and universe. The Sri Yantra (consisting of nine interlocking triangles) a form of mystical diagram representing the cosmos and the human body. This yantra was chosen as a framework to build the letter mark connecting man and universe. The space grey, cosmic deep blue and star trail white colour palette exude a sophisticated look paired with the defined modern logotype. The dark tones in the visuals accentuate the mood of the brand.
z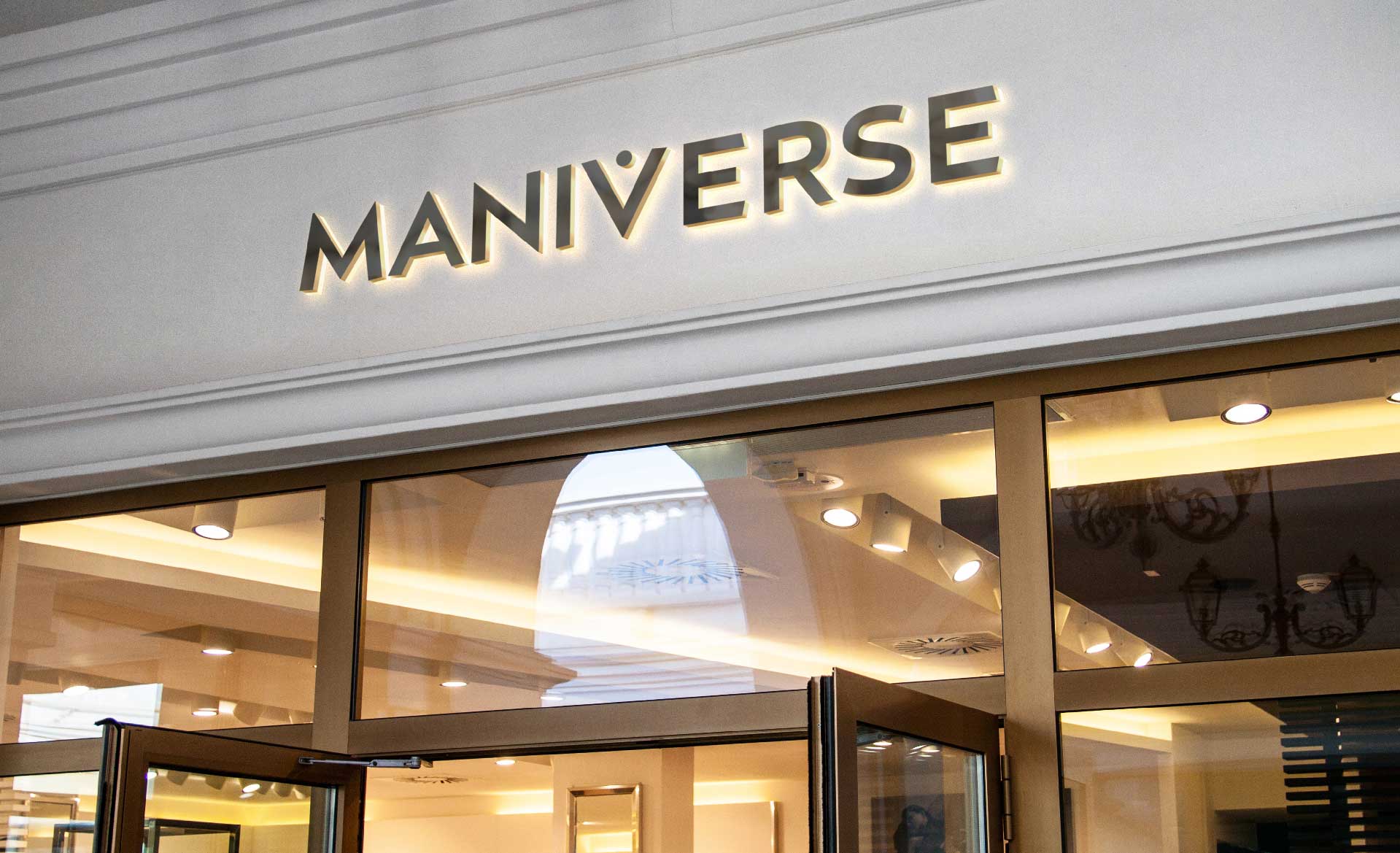 TYPOGRAPHY
CLOTHES THAT
TELL A STORY
Fashion is part of the daily air and it changes
all the time, with all the events. You can even
see the approaching of a revolution in clothes.
You can see and feel everything in clothes.
APPLICATION
---
---