Scroll Down
Scroll Down
Scroll Down
Scroll Down
2022
BANG is BNI Bangalore's Members Day, the largest such event across the world, with enthusiastic participation from other BNI (Business Network International) regions as well. Main stage events, Stalls, Startup LaunchPad, 121 conclave, culturals and awards all packed into a power packed 16 hours from breakfast to late evening.

The BANG2022 Event Book was the holy grail which had all the information about the event and would be useful even after the event to access stall owners info, the event sponsors, event vendors and other details.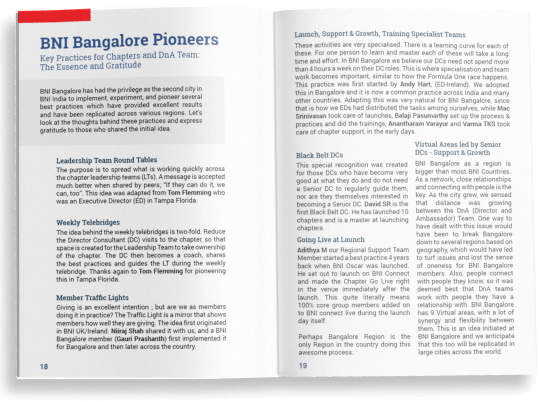 The Event book also celebrates BNI Bangalore journey, highlighting the milestone moments and pioneering activities in the last 15 years journey.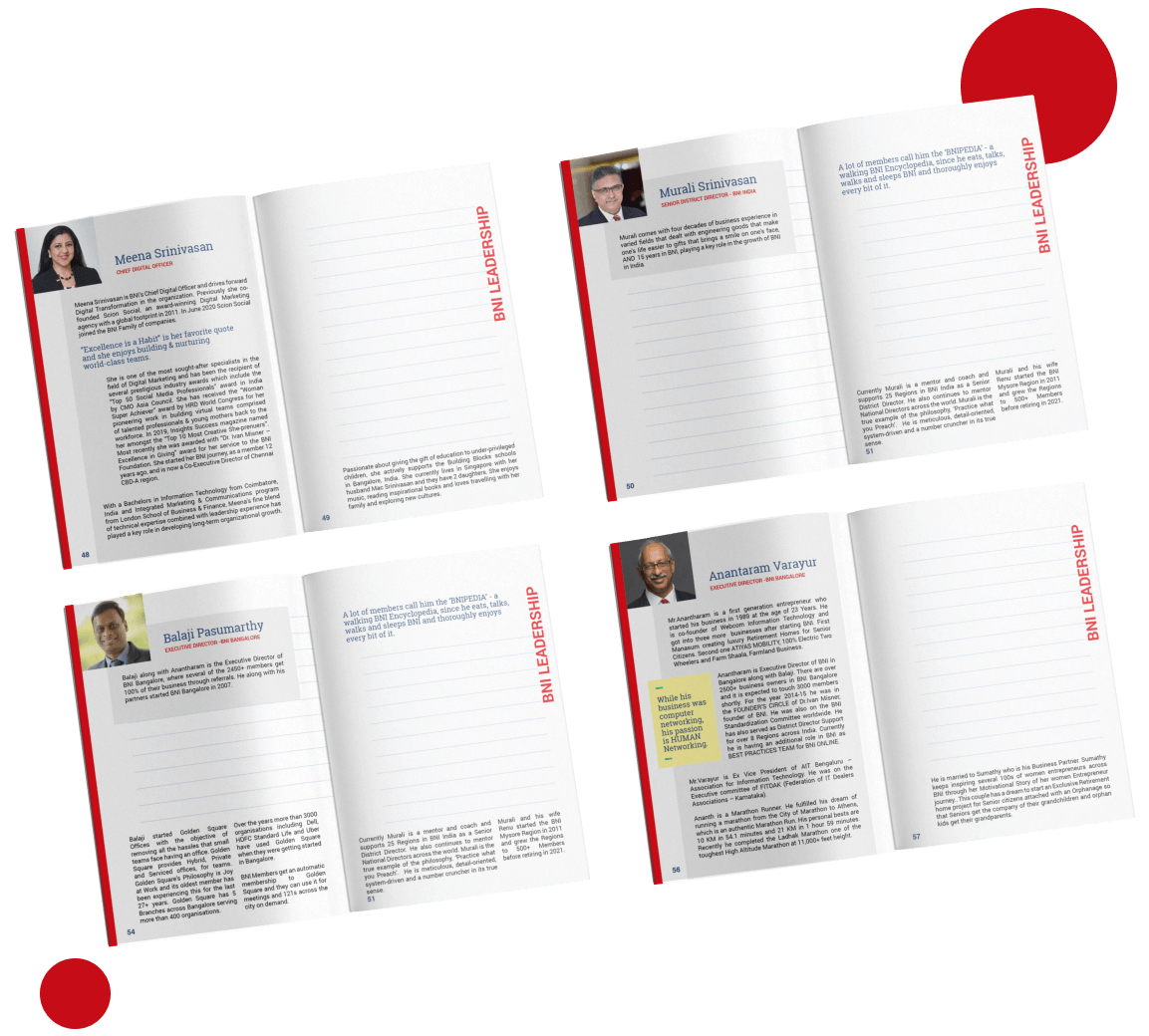 The BNI Leaders' Address, Keynote Speakers, MasterClass Panel pages combined the speaker's intro and space for making quick noted during the session.